Welcome to the first issue of the new Liberty Reporter!
The goal of this newsletter is to keep you informed, inspired and empowered to be part of this work. Let it serve as a reminder, the ACLU of Mississippi is unwavering in our commitment to equity and equality for all.
From the Desk of Our Executive Director:
In 1969, a group of Civil Rights attorneys and activists met in a diner on Jackson's Farish Street to form the Mississippi office of the ACLU. They hoped to build an organization that would defend the victories of the Civil Rights Era while continuing to push for greater equality.
50 years later, those goals remain foundational to the ACLU of Mississippi's mission. Our history has taught us that progress does not move in a straight line. We have also learned that progress comes faster when our community unites to move forward, together.
That's why the ACLU of Mississippi continues to show up. Whether it's in a courtroom, the State Capitol, or a small town's Board of Aldermen meeting; we remain committed to working for a more inclusive, tolerant and just Mississippi.
This is truly work worth doing.
Jarvis Dortch, Executive Director
Liberty Reporter
In The Courts
By: Joshua Tom, Legal Director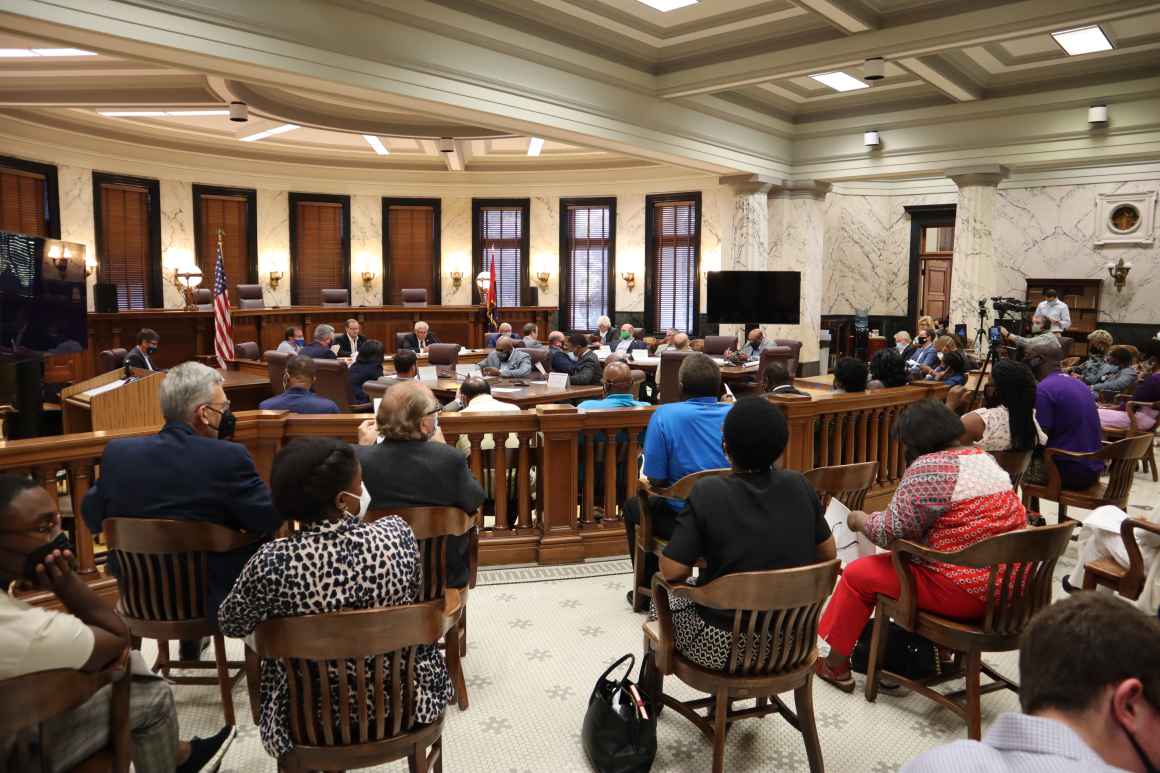 The goal of the Legal Department of the ACLU of Mississippi at its broadest conception is to make Mississippi more fair and more just. We use legal education and advocacy and litigation to achieve this goal. The criminal justice system, policing, voting rights, LGBTQ rights, environmental justice – these are just a sampling of the areas where the ACLU of Mississippi is working for fairness and justice.
---
Policing 
Javarius Russell v. City of Lexington, et al.
On August 1, The ACLU of Mississippi filed a lawsuit on behalf of Javarius Russell, an officer for the Jackson Public School District, against the City of Lexington, Sam Dobbins, the former Police Chief of the Lexington Police Department, and Lexington police officers Charles Henderson, Cordarius Epps, and Brad Stanely, for violating Mr. Russell's rights guaranteed by the Fourth and Fourteenth Amendments to the U.S. Constitution and Title VI of the Civil Rights Act of 1964.
The complaint alleges that Dobbins and the other individual defendants wrongfully arrested and jailed Mr. Russell on pretextual and fabricated grounds, in violation of his constitutional rights, without due process of law. The complaint goes on to allege that they then took Mr. Russell to the Holmes County Detention Center, where Officer Dobbins asked him to make a cash payment in order to have the charges dropped and secure Mr. Russell's release.  Dobbins said the money was to repair a police vehicle that, he claimed, Mr. Russell had hit with his ATV, an allegation the complaint character-izes as a "pure fabrication."
Lexington's residents, who are 86% Black, have long suffered under the LPD's racially-motivated and discriminatory policing practices. The department has an exhaustive list of complaints from citizens and other police officers alleging incidents of police brutality, falsifying charges, racially discriminatory roadblocks, requiring cash bonds in excessive amounts, and other ongoing gross misconduct. 
Since the summer of 2021, the residents of, and visitors to, Lexington, have raised their voices against illegal policing. Despite repeated calls for change, lawsuits, visits from the U.S. Department of Justice, secret recordings of the former police chief using the n-word and bragging of shooting and killing people, the City has not changed.
As part of our Police Accountability Project, we are working with law firms from across the country to represent people who have had their rights violated. Too often police misconduct goes unchallenged and unredressed. We hope to change that in Lexington and across the state.  

Voting Rights
Mississippi State Conference of the NAACP v. State Board of Election Commissioners
New political maps are drawn as part of a once-in-a-decade redistricting process triggered by census data. They determine the allocation of political power, representation, and access to resources at every level of government across the country for the next 10 years. Mississippi's maps, which were released at the very end of the 2022 legislative session, were drawn with virtually no transparency and passed into law mere days after they were first revealed to the public.
The American Civil Liberties Union, ACLU of Missisippi, Lawyers' Committee for Civil Rights Under Law, Mississippi Center for Justice, Morgan, Lewis & Bockius LLP, and civil rights attorney Carroll Rhodes are representing the Mississippi State Conference of the NAACP and voters from across the state in the federal lawsuit.
The lawsuit charges that the 2022 maps deny Black residents in areas throughout Mississippi an equal opportunity to participate in the political process and elect candidates of their choice, in violation of Section 2 of the Voting Rights Act of 1965. It also charges that the state gerrymandered certain district lines by improperly using voters' race, in violation of the U.S. Constitution.
White v. Mississippi Board of Election Commissioners
Mississippi's population is nearly 40% Black - a greater proportion than any other state. Yet in the 100 years that Mississippi has elected its Supreme Court, there have only been four Black justices ever to sit on that body, and never more than one at a time. It has been nearly 20 years since a Black jurist won election to the Court in a contested election.The reason why is simple. The district lines used to elect justices are drawn in a way that dilutes the voting strength of Black Mississippians. This violates the Voting Rights Act, so we sued.
The plaintiffs are seeking to have the districts redrawn so that Black voters have an equal opportu-nity to elect candidates of their choice. As it stands, none of the three Supreme Court districts are drawn with a Black voting age majority. District 1, which includes Jackson and part of the Mississippi Delta, could easily be redrawn, consistent with traditional principles, to have a majority of eligible Black voters. In light of the extreme degree of racial polarization surrounding voting in Mississippi, this change is desperately needed to ensure Supreme Court elections comply with federal law and allow Black Mississippians a fair and equal opportunity to elect candidates of their choosing.
A trial date has been set and we are actively in discovery and preparation. If successful, this lawsuit could literally change the face of the Mississippi Supreme Court.
Advocacy: Standing in the Gap
By: Dr. Ashley H. McLaughlin, Director of Policy & Advocacy
The ACLU of Mississippi is built on the foundation of standing in the gap for people and communities. Having grown up in Jackson, MS, I have experienced the truth of what it means to study in a dwindling public school system, see the community around you change, and wonder who is fighting for your success.  While I was a high achieving student from a middle-class home, the lives of students around me felt a bit more adverse. Seeing them struggle with basic needs and support was a harsh reality of life. My experience not only pushed me to strive for more for my family but also to reach back and pull anyone I could to up the next level of their lives.
As the new Director of Policy and Advocacy, I look forward to bringing objective and progressive strate-gies I have found to be successful while remaining adaptable to our changing climate. My experience in state and local government has informed my philoso-phy that issues cannot always be approached from a black and white perspective; a commitment to compromise at times is necessary. I also strive to center ideas, theories, and practices that support efforts to better shape our communities. As I settle into this role, I have a few key priorities at the forefront of my mind. The first of these is to find ways of working effectively and productively, utilizing the opportunities and challenges of our environment to fine-tune our approach to advocacy. The second is to advance our strategic initiatives by utilizing and managing our resources and relationship network. The last is to establish what success means to us by continu-ally evaluating advocacy campaign goals and collabo-rating with staff to define effective targets and messag-ing tactics.
While today's climate is different from the one I experienced growing up, what hasn't changed is the need for effective community advocates. I have experienced many people and organizations who have either advo-cated for or presented me with opportunities to succeed. My response to that kindness is to bridge that gap for as many people as I can. One of my core principles is "Don't neglect to do what is good and share", Hebrews 13:16 (CSB).  I count it a privilege to sow seeds of hope, to till the ground, or water dry lands. Whatever the task, I believe people and our communities deserve to thrive and live freely.
Connecting Through Storytelling
By: Candi Richardson, Director of Communications & Community Engagement
I have spent the last decade of my career in the non-profit space because mission-driven work gives me a sense of purpose. I believe it is part of my civic and moral duty to leave this world better than I found it.  It is not lost on me the privilege and responsibility this particular role affords me and admittedly, it is personal to me because I am raising a child in this state. This work is how I intend to impact the way Mississippi will look for my daughter and every child.
Among my top priorities is expanding and improv-ing the traditional methods we have used to reach you by employing more frequent and innovative ways of storytelling. The first of these methods included the launch of this quarterly newsletter, with one overarching mission, to tell (y)our stories.  I xbelieve effective storytelling emphasizes humanity, above all else; compels others to partner with us and fight along-side us as volunteers, donors and advocates; and most importantly, serves as a lens through which others see themselves,validating their own life experi-ences and demonstrating our interconnectedness.
While we are improving and expanding our storytelling, we are also increasing our engagement through in-per-son and virtual events. I am committed to doubling the number of events over the next year. The newest of these is Rights and Bites, and I urge you to come meet our staff and allow us an opportunity to earn your support. I envision community engagement opportunities that educate, empower and inspire ordinary citizens to do extraordinary things, illustrating how powerful we are as a collective and how strong our Mississippi affiliate can be, with your active participation. 
We are weeks away from the launch of a platform that will allow us to be more intentional in what and how we share with you.  We want to know what your passions are and target our messages to deliver the stories and engagement opportunities that matter most to you, in the way you tell us you would like to receive them.  
We are looking forward to connecting with you.
Highlight: Special Education Coalition
By: Erica Mannery-Barker, Paralegal/Investigator, and Claudia Williams-Hyman, Senior Staff Attorney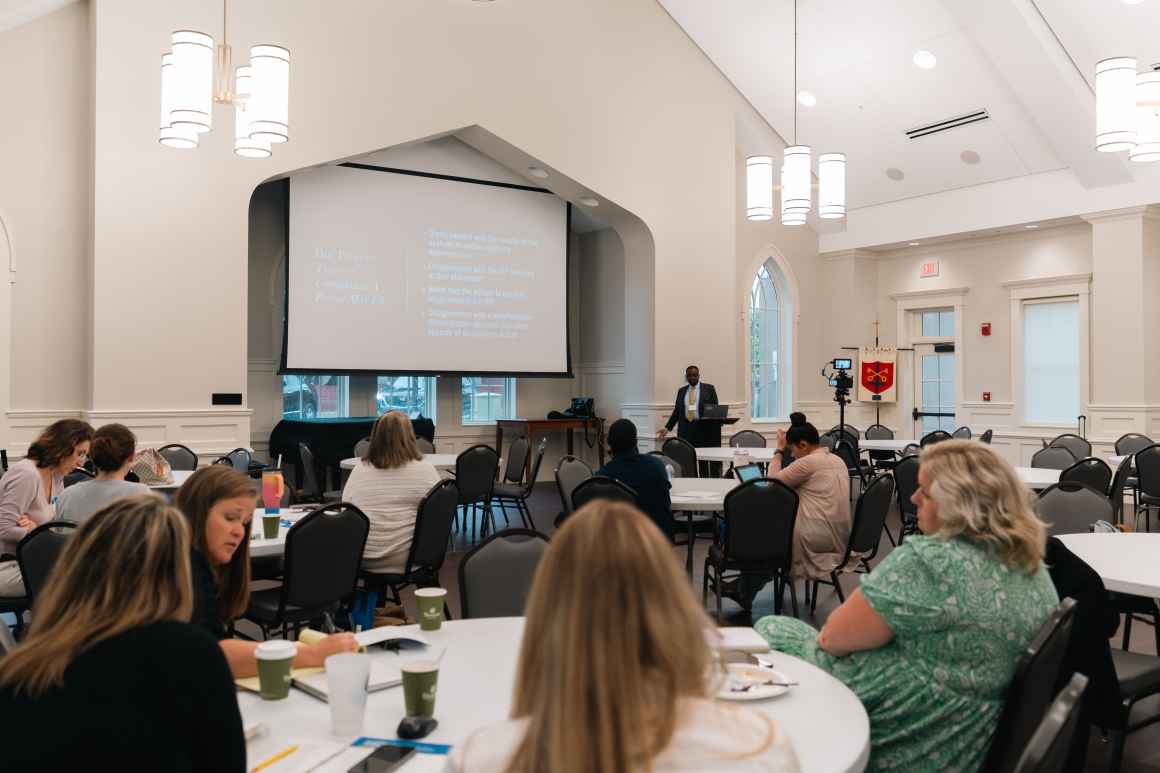 On August 8, we launched our first special education workshop and clinic in Oxford, Miss.  This initiative emerged through a partnership under the newly formed Special Education Coalition, a collaborative effort bringing together the expertise of the ACLU of Mississippi, the Southern Poverty Law Center, Disability Rights Mississippi, and Attorney Kevin Frye of Frye Reeves, PLLC. The coalition was formed in response to numerous requests from parents asking for assistance with protecting their children's rights under the Individuals with Disabilities Educa-tion Act (IDEA).
IDEA (Individuals with Disabilities Education Act) is a federal law that ensures children with disabilities receive a free and appropriate public education (FAPE).  FAPE means education tailored to these students' unique needs, the removal of barriers, and the provision of support.  IDEA and FAPE require Individualized Education Plans (IEPs) for special education students. Section 504 of the Rehabilitation Act ensures accommodations and services through a 504 plan for students not eligible for IEPs to access FAPE in regular educational settings.
The heart of our coalition lies in our unwavering dedication to addressing the multifaceted issues that surround the implementation of IDEA and FAPE for children with disabilities.  Our primary objective is to expand awareness and capacity within the legal community and communities across the state of Mississippi. 
One aspect of our strategy involves Continuing Legal Education (CLE) workshops designed for attorneys, including panel discussions and legal consultations for parents and advocates. We plan to host these workshops no fewer than three times annually, rotating among the Northern, Central and Southern regions of the state.  By doing so, we aim to foster inter-est and develop expertise within the legal profession, particularly in the realm of special education law.
Our ultimate goal extends beyond legal capacity building, however.  We aspire to empower children, parents, families, and communities by offering comprehensive instruction and representation.  Through these efforts, we seek to create a ripple effect, transforming the educational landscape for special needs children across Mississippi. We are looking forward to hosting our second session on November 8.
Development in Practice
By: Jacquelyn Agho, Program Manager
You may ask, "Is development just a fancy way of asking for money?" Well, it's not quite as simple as that.  Development in practice is much more holistic. The ACLU of Mississippi uses it as a tool to acquire, cultivate, and manage our resources to sustain and advance our mission and activities. Development involves a range of activities that 
include securing financial support, building relation-ships, and enhancing our overall organizational capacity to continue to be a relevant force in the communities we serve.
While financial support is a necessity to carry out our work, developing community partnerships is equally, if not more important. Building these relationships is a cornerstone of our development. The connections built provide vital insights into our communities' needs and shape our affiliate's priorities. A strong development program empowers our affiliate to not only address immediate challenges, but also co-create sustainable solutions with communities to foster lasting, positive change.
You may ask, "What does this look like my community?" Here are just a few examples.
In August 2022, during the Jackson water crisis, the ACLU of MS provided $60,000 of financial support to on-the-ground community organizations. These funds paid for pallets of water, transport of food and water, and food trucks to provide hot meals to fami-lies affected by the water stoppage.
Last year, the Mississippi State Legislature launched a sustained effort to ban certain books and resources in public schools and libraries. Lawmakers focused on attacking identity-based literature, and targeted books written by marginalized authors that focused on topics like racial injustice and LGBTQ+ identity. In response, we provided $15,000 in spon-sorship funding and support to help organize Missis-sippi's first Banned Book Festival.  The festival was designed to educate community members on the increasing attempts to ban these types of literature.
To support smaller, local nonprofits we created the Advocates in the Making (AIM) Program. The AIM Program is our recognition that supporting public interest organizations in amplifying and expanding their reach, strengthens the impact of all our work. Through this program, we have provided $30,000 in grant funding for organizations such as the Missis-sippi Center for Reentry, MS Capital City Pride, and the Mississippi Chapter of the National Association of Social Workers to work on other important initiatives.
This is just a small representation of how we work in solidarity with all of our communities in very tangible ways. We look forward to keeping you involved in our efforts and continuing to earn your support!