Henry Seaton didn't set out to become an activist. In 2016, as a high school senior in a Nashville suburb, he just wanted to use bathrooms that corresponded with his gender identity. After school administrators restricted him to using the often-locked bathroom in the nurse's office, Seaton got involved in efforts to protect trans students, including testifying before a Tennessee state legislative committee and starting a petition against bathroom bills that garnered 67,000 signatures.
"The traumas of my life were about to become law and dictate the traumas for thousands of children," he says. "I had never thought about getting involved before, but I'm glad I did."
After graduating from high school, Seaton spent a year working as an LGBTQ organizer at the ACLU of Tennessee, primarily fighting anti-trans bathroom bills and acting as a voice for trans youth. Now, with a degree from the University of Denver, he has come back to the Tennessee affiliate to serve as their first-ever trans justice advocate.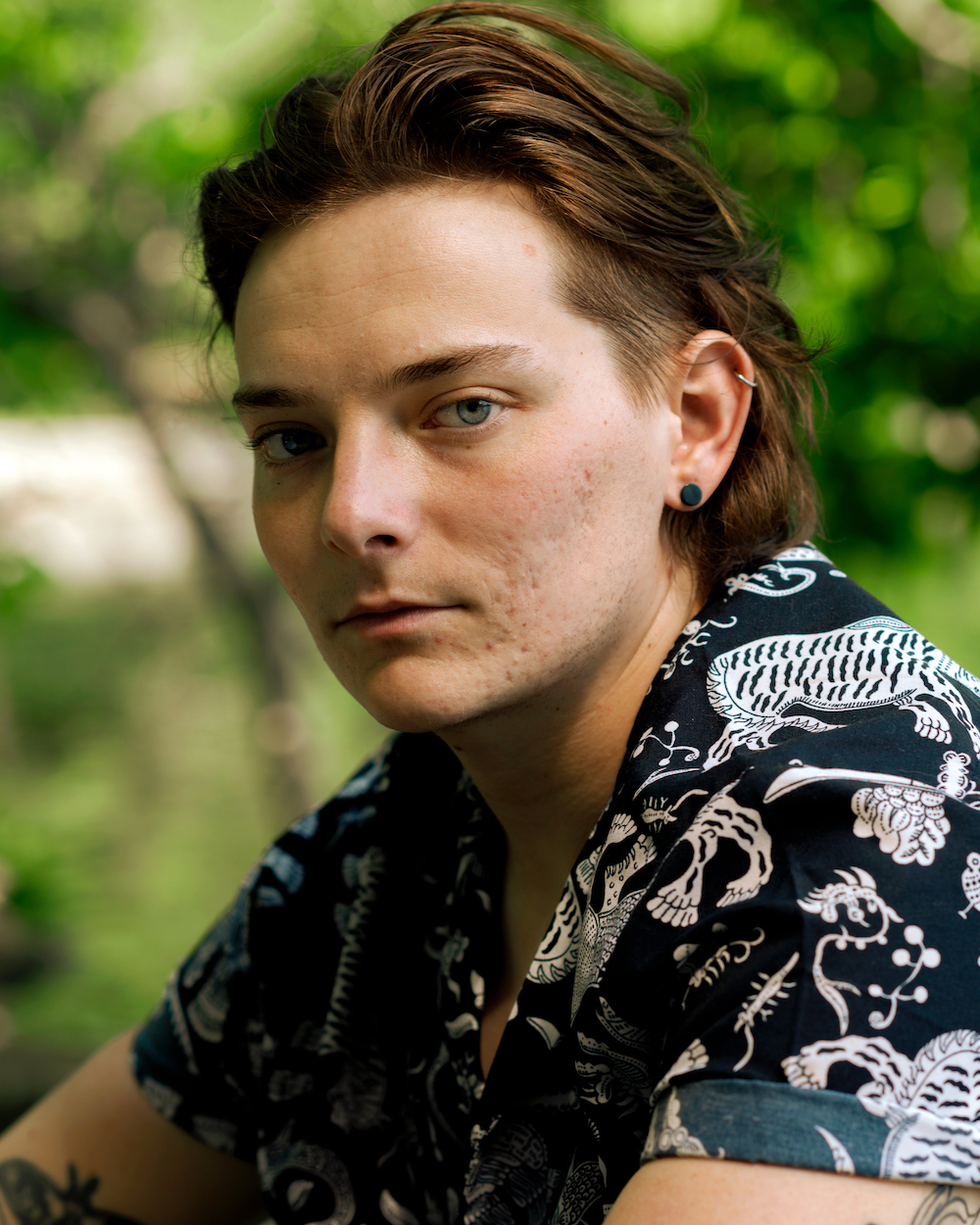 Since starting the role in January, he has focused on lobbying legislators about urgent trans issues, including access to school sports and gender-affirming health care. He's also focused on grassroots efforts, empowering trans communities across the state and educating rotary clubs and children's organizations. "I'm trying to change the narrative of transness in Tennessee from a negative one to a positive one," he says.
As the fight for trans justice has shifted from bathroom bills to health care bans, Seaton has seen his own role shift too. At 24, he's now working to help young people share their own perspectives.
"I see my role now as empowering voices for the future, rather than always being that voice myself," he says. "The ladder that I climbed to testify is the ladder that I'm trying to build for other young people."
The ACLU of Tennessee's TRANScend program is funded by the TAWANI Foundation and Col. Jennifer Pritzker.
This article first appeared in the Fall 2022 edition of ACLU Magazine, a digital version of which can be found here.