The ACLU of Mississippi is hosting a virtual town hall specifically to address the needs and concerns of Mississippi's immigrants as a new administration takes office in the United States.
A panel of trusted advocates from the American Civil Liberties Union of Mississippi (ACLU), Mississippi Immigrants Rights Alliance (MIRA), and Immigrant Alliance for Justice and Equity of MS (IAJE) will speak to, but most importantly listen to immigrants about their experiences.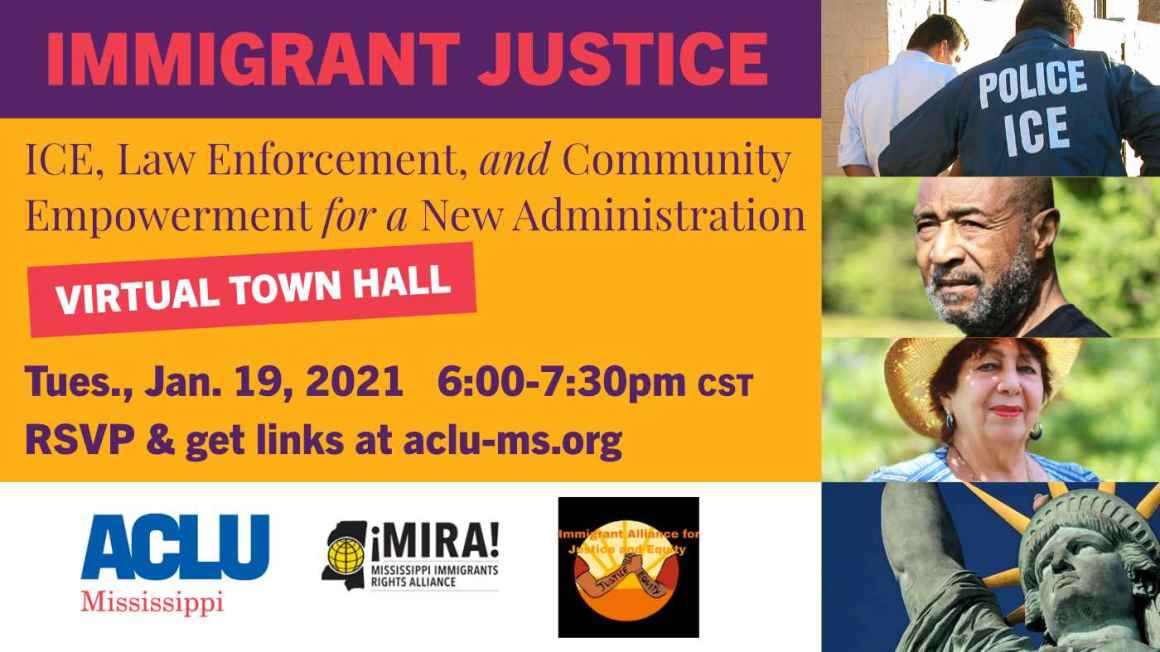 C
ollecting input from community members is imperative for these organizations to continue working towards a more safe and fair environment. Pressing issues, in particular as they pertain to law enforcement and ICE cooperation will be addressed.
The town hall will not be recorded, for privacy and to encourage an open discussion in a safe space.
To join the virtual event on January 19, 2020 CLICK HERE.
Or use this number to call in: 1-877-853-5247 Enter code: 861 0248 2738